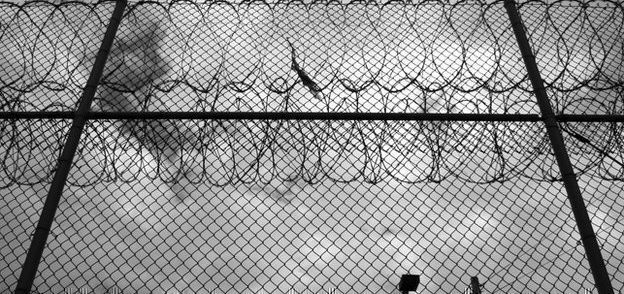 Jobs for Prisoners – Businesses whitewashing prison slavery
Relevant information for prison labour campaigners in bold.
Source: http://www.cbi.org.uk/businessvoice/latest/jobs-for-prisoners/
Businesses are helping offenders to build a positive future in employment, one step towards preventing reoffending and reducing the numbers in UK prisons
There's no escaping it. We have a crisis of reoffending in the UK. With prison staff and rehabilitation services under pressure, prisoners aren't being given the support and stability they need to turn their lives around – almost half of those who go to prison reoffend within 12 months of release, which costs us as taxpayers £15bn a year.
Recent media reports detailing overcrowding, staff shortages, and the widespread use of new drugs such as Spice have painted a picture of a system buckling under the strain as it struggles to make its finite resources stretch.
Last month's Prisons and Courts Reform Bill sharpened focus on the rehabilitation of prisoners. Prisoners have complex needs, and without effective rehabilitation it is difficult to break out of the cycle of reoffending. Sustainable employment goes a long way to breaking this cycle. Not only does it provide financial independence, it gives individuals responsibility, motivation, and structure.
Only 27 per cent of men and 13 per cent of women prisoners find employment after being released, according to the Work Foundation. Many become reliant on the benefits system, with 50 per cent claiming an out-of-work benefit a year after release.
It's easy to see how this can give rise to a vicious circle for public finances, with far-reaching knock-on effects. A number of businesses believe that investing their time and money into helping offenders has benefits for everyone, and are taking a proactive approach.
Rehabilitation yields rewards
"It costs more to keep a prisoner in custody than it does to send a boy to Eton," says Brenda Cabras of training and education organisation Prospects. Cabras explains that efforts to ease the burden on the prison system have the potential to make a big impact on public finances – to say nothing of the human side of the equation. "Sometimes [prisoners' circumstances] make you think 'there but for the grace of God,' especially in the case of ex-servicemen and servicewomen. And, thinking in terms of civilised society, we should want to help individuals who want to help themselves and their families."
And, Cabras argues, there can also be a payoff for companies that work with current and former prisoners. "It's CSR, but we're talking about businesses with shareholders, with a bottom line to worry about. They would not be doing it unless there were benefits."
One firm agrees that analysis is Land Securities, the FTSE 100 property development and investment company. Having worked with charity Bounce Back to run a programme whereby prisoners learned painting and decorating skills on release on temporary license (ROTL) from HMP Brixton, Land Securities has expanded its own skills development strategy.
It now includes one scheme that provides prisoners with training in dry-walling and another that teaches inmates scaffolding skills while they're still inside prison walls. According the company's head of economy and community Debbie Akehurst both are fields in which the construction industry has a shortage of skilled workers, so her employer stands to benefit too.
A scaffold for success
"We came up with the bizarre idea of putting a scaffold in a prison," explains Akehurst, speaking about the most recent training programme that began in June of 2016. "Everybody laughed at it and said it will never happen. But I don't like to be told that. Concerns about risk and security meant that it took a while to get through, but we got there in the end."
One of the most difficult elements was getting permission to build a seven-metre-high scaffold tower inside Brixton's yard. No prison governor can have heard that suggestion without scepticism. But, Akehurst explains, it was crucial to build the seven metre tower, since scaffolders have to be practiced in "self-rescue" from that height.
There are some limits to what can be achieved, though. In order to get the full qualification that they require for regular scaffold work outside of prison, the trainees need to practice loading a van. That, Akehurst says, proved to be a step too far. As a result, the inmates have to wait until they leave prison in order to qualify fully. The end goal is to then move on to paid work with Alandale, the company that partners with Land Securities to run the project.
There is also the challenge of "lockdowns" from time to time, but Akehurst says it is possible to work around the constraints of the environment. During their intensive courses the men work "in all weathers", training in small groups for up to six or seven hours in a day.
Akehurst says there have been no behaviour or security problems associated with the training schemes, but adds that there is a fairly rigorous selection process. Prisoners must earn the privilege of even making it onto the 50-strong waiting list.
Pay back
Although it is a complicated picture, the evidence strongly suggests that employment has a significant impact on the rate of re-offending. According to a government report published in 2013, the re-offending rate is more than twice as high among former prisoners who do not enter formal employment.
The re-offending rate among prisoners who served less than 12 months and didn't go on to find a job was 69 per cent. For those that found jobs, it was 32 per cent. For longer sentences, the re-offending rate among those who did not go on to find a job was 43 per cent, compared to 18 per cent among those who did.
Statistics like these can mask underlying issues – the type of people who are able to hold down a stable job after leaving prison would often also be less likely to re-offend even if they didn't. But, even adjusting for this, the report concluded that employment did, in itself, reduce the chance that a former inmate would reoffend.
Debbie Akehurst of Land Securities points out that former prisoners who have used their time in custody to develop sought-after skills don't just benefit from the social links and a sense of routine that comes with a job. They also stand to earn a decent wage – a qualified scaffolder will be paid around £100 per day, Akehurst says. There are benefits for the employer, too, says Brenda Cabras of Prospects: "On release [ex-prisoners] become very loyal. They're grateful for the opportunity and want to pay that back."
Ban the box
There are some jobs that aren't suitable for people who have served time for certain crimes, but Cabras stresses that it's important not to stigmatise people unnecessarily. "One of the things that we advocate is 'Ban the Box'," she says, referring to a campaign that encourages employers to refrain from producing application forms that ask prospective employees to tick a box if they have previous convictions. This doesn't mean that offenders are given jobs without the necessary checks, says Cabras. Merely that they get a chance to set out what makes them right for the job before a decision is made. Eversheds, Accenture, Barclays, Boots and Ricoh are among the 76 UK employers to have signed up to the scheme so far, a decision that has affected access to 710,000 roles.
"There are some brilliant companies doing really great stuff," she adds. "But there needs to be more. It's the support services that really make the difference. If you can go to an employer and guarantee to them that there's a support mechanism, I think that would allay a lot of fears. There are so many issues that people have to face such as integrating back into family life or, in the case of some gang-related crime, not being able to return to the area where they used to live."
Cabras adds that the best chance of getting a prisoner into gainful employment arrives when an organisation such as Prospects begins working with inmates towards the beginning of their sentence and, crucially, allows them to decide what they want to do for themselves. "It's important that we have the flexibility to bring together employers and offenders – or 'customers in custody' as we like to say – to talk about opportunity early on. We run job fairs with companies such as Greggs, Timpson's and Land Securities.
"But we want to let the companies know that there are tools such as drug tests and alcohol tests that we can give them," says Akehurst, who is keen to highlight the support available for employers of former offenders.
With the prisoners themselves, we talk in very open and frank terms as to what the opportunities are, because they're not limitless, but they are out there."
Some prisoners even have the chance to engage in paid employment while they're inside prison walls. A charity called The Clink offers inmates the opportunity to work in a restaurant preparing or serving food for paying members of the public and boasts a 41 per cent reduction in the re-offending rate among graduates of its schemes. There are four open restaurants, with three more on the way.
Having won a contract to supply canteen food to 80,000 inmates in 137 UK prisons, the courier and logistics company DHL employed 550 prisoners, who worked alongside 460 full-time employees. As well as earning a wage, the inmates were given the opportunity to work towards an NVQ in storage and distribution, which opened the door to full-time work with DHL.
But the issue of paying prisoners to work is a knotty one. The TUC has voiced concerns about the effect it has on the labour market for normal citizens – millions of whom are out of work. The Howard League for Penal Reform, which ran a graphic design studio within a prison between 2005 and 2008 has supported prisoners being paid the market rate for their work, saying that "undercutting business in the community is not the answer."
Debbie Akehurst's advice for companies considering training or employing former or current prisoners is to open a dialogue with the National Offender Management Service to get an idea of what might be possible and worthwhile.
"When we first created our current employment strategy it was influenced by what we do as a company," she says. "We're in real estate, so we want to invest in communities wherever we have assets. If we're helping to reduce re-offending rates, that helps to make the community safer." So, it's a win-win situation? "I'm not saying we can solve everybody's problems. But we can make a difference."