Prisoners kept in 'squalid cells with glass missing from windows'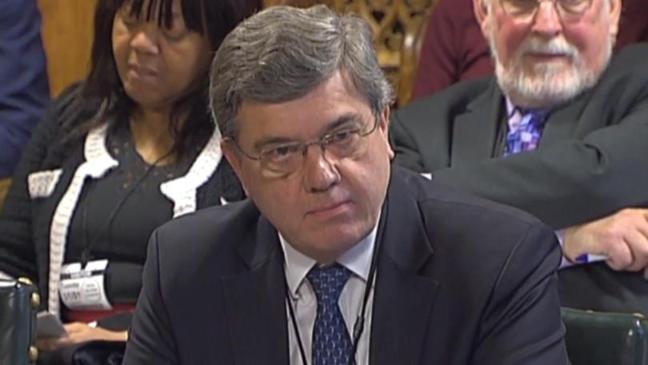 Prisoners were left exposed to the elements in "squalid" cells with windows missing glass, a highly critical report has revealed.
A programme of window repairs was reported at a previous inspection of HMP/YOI Swinfen Hall in 2014.
But HM Inspectorate of Prisons (HMIP) said the work had only started in October last year and was due to be completed this month.
As a result, most of the 180 cells on three wings had windows without glass, according to the watchdog.
The findings sparked claims of a "national emergency" across the jail estate.
HMP/YOI Swinfen Hall in Staffordshire is a young offender institution and category C training prison for males aged 18 to 25.
Inspectors who visited the facility in October and November found living conditions for most prisoners had deteriorated since the previous inspection.
The HMIP report says: "A, B and C wings were squalid; prisoners lived in cramped, dirty cells that were missing furniture and often contained graffiti and scaled toilets."
There were shortages of clothing needed for inmates in work, while a survey found that only 27% of prisoners said they could have a daily shower.
HMIP found the jail was "no longer safe enough" after a "significant deterioration" in almost all areas.
Levels of violence had increased and some prisoners who felt unsafe were "self-isolating".
Chief Inspector of Prisons Peter Clarke said the prison "needs to be safer".
He added: "A new governor arrived during the week of our inspection, presenting the opportunity to set a new direction for the prison.
"The need for strong leadership is clear if decline is to be arrested and a new vision for the prison is to be successful."
The findings are the latest in a catalogue of critical reports and come as the Government attempts to drive down surging levels of violence and improve standards in prisons in England and Wales.
Frances Crook, chief executive of the Howard League for Penal Reform, said: "I have never seen a public service deteriorate so rapidly and so profoundly as the prison system in the last five years. It is now a national emergency."
Shadow justice secretary Richard Burgon said: "Another inspection report, another picture of chaos, despair and violence."
Michael Spurr, chief executive of the National Offender Management Service, said the deterioration in performance "reflects operational pressures impacting on Swinfen Hall and the wider estate".
He added: "The governor has a clear action plan in place to address the weaknesses identified, prioritising improvements in safety and regime provision.
"More prison officers will be recruited for Swinfen Hall this year as part of the Government's plans to boost staff by 2,500 across the Prison Service.
"These additional resources will help the governor to significantly improve the performance of the prison."
A Prison Service spokeswoman said: "Public protection is our top priority. We make every effort to carry out repairs as efficiently as possible, and work is due to be completed as planned by the end of the month.
"Performance of all contractors is closely monitored and we will not hesitate to take action where standards fall."