The IWW Incarcerated Workers Organising Committee in Wales, Ireland, Scotland and England was launched in February 2016. We have been inspired by fellow workers in the US, who have been organising in solidarity with incarcerated workers since 2014. Learn about their work here.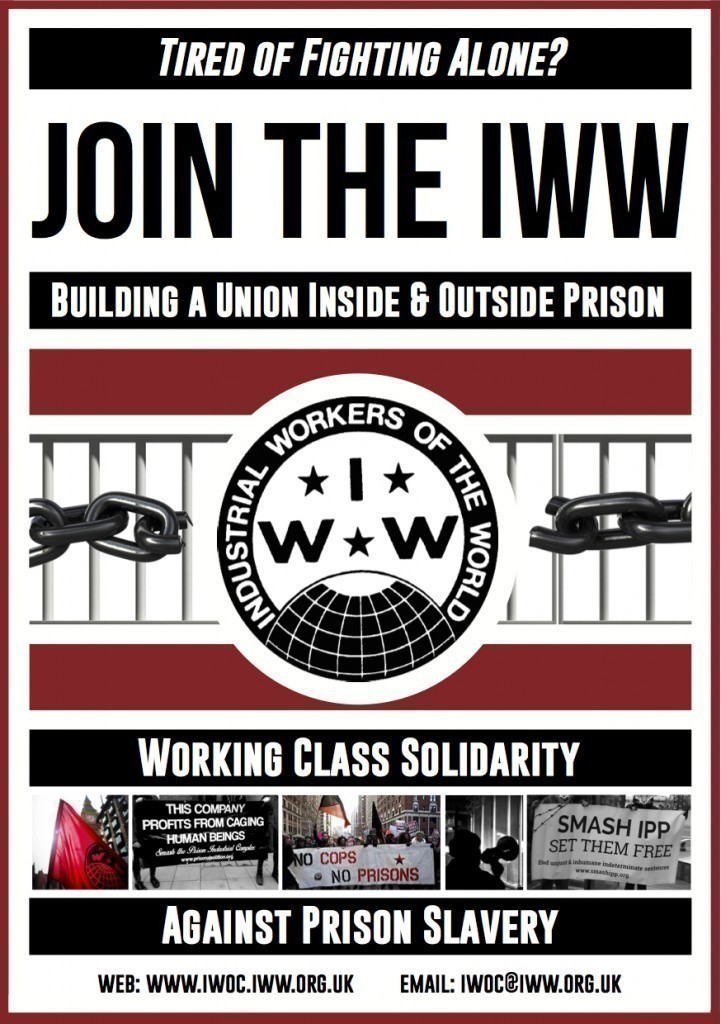 The Industrial Workers of the World (IWW) is a revolutionary union founded in 1905 that has a rich and proud history of workplace organising and international solidarity. The IWW recognises that prisoners are on the frontline of wage/prison slavery, capitalist exploitation and the State's war on the working class. This is why we have started IWOC – the Incarcerated Workers Organising Committee to support prisoners to organise & fight back against prison slavery and the prison system itself.
IWOC is also fighting against prison expansion and the increased capitalist exploitation of prison labour, as well as against IPP sentences and other forms of injustice in the prison system. Read more about us here.
Find out how to get involved and how to join the IWW. Please make contact & organise with us. Find our contact details here. 
We have a world to win and nothing to lose but our chains. Working class solidarity will prevail!