New IWOC Newsletter: The Imprisoned Worker #1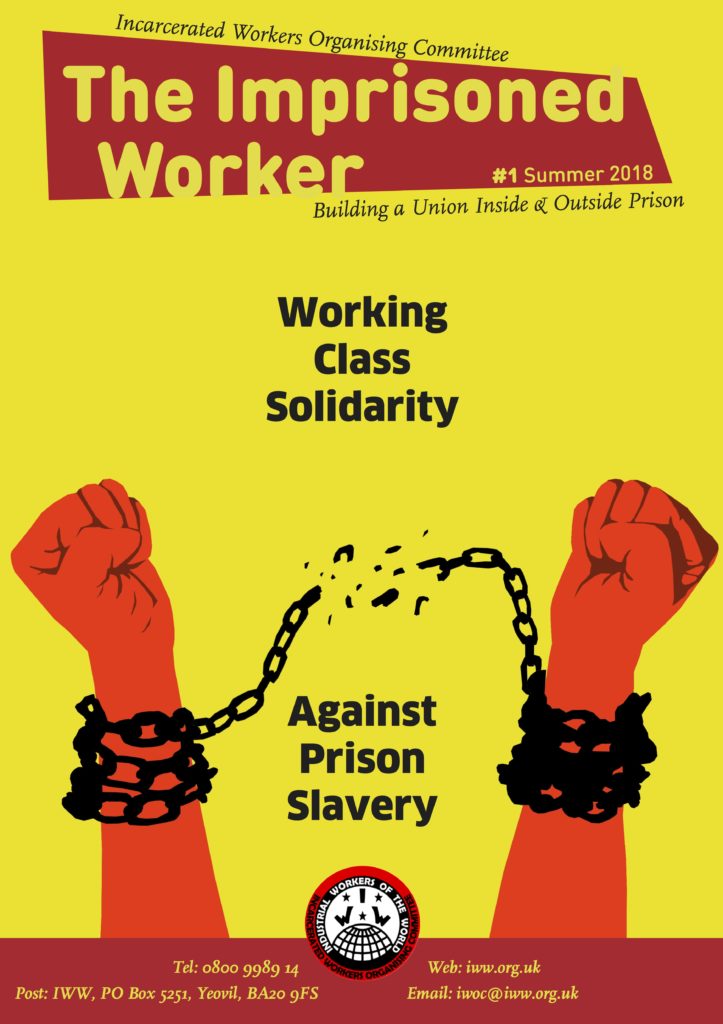 We are happy to announce the first issue of The Imprisoned Worker. This zine has been put together by the Industrial Workers of the World (IWW) Incarcerated Workers' Organising Committee (IWOC) in Wales, Ireland, Scotland and England. It aims to provide a platform for prisoners, ex-prisoners and fellow workers to educate and organise one another in order to agitate against the prison-industrial-complex.
You can download the Imprisoned Worker in colour here (2mb): Imprisoned Worker #1 Colour
Or download the version for printing (2mb): Imprisoned Worker #1 for Printing
If you would like to order printed copies to distribute, please email iwoc@iww.org.uk
If you have a friend in prison that would like a copy, please email us their address and we would love to post one in.
Entries are welcome for the second edition. Email them to iwoc@iww.org.uk or post them to IWW, PO Box 5251, Yeovil, BA20 9FS.