UK prisoners build prefab housing
Yet another example of how prisoners are used for cheap labour
Source: http://www.globalconstructionreview.com/news/uk-prisoners-bui7ld-pref7ab-hou7sing/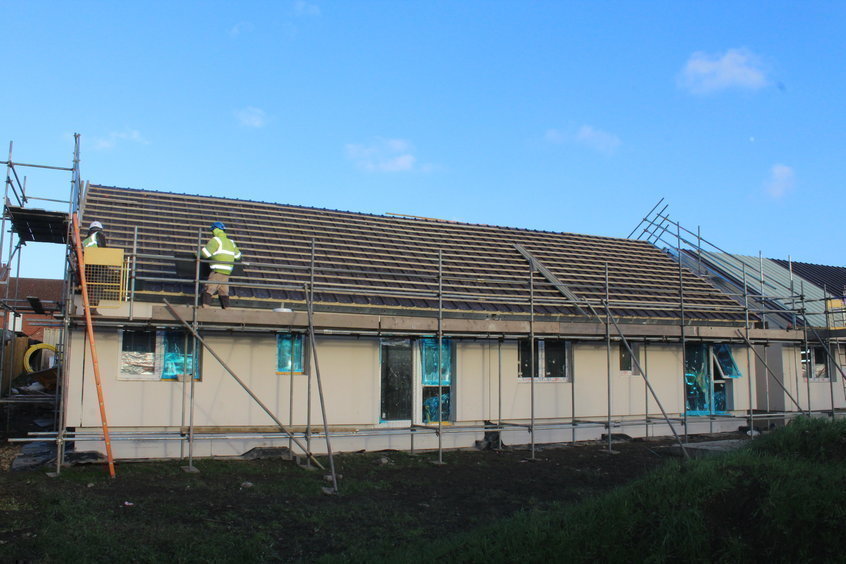 A new scheme in the UK sees prisoners being paid to manufacture homes to help solve the country's acute housing shortage.
Manchester-based consortium Procure Plus launched Osco Homes six months ago to build affordable houses in a factory based in Her Majesty's Prison Hindley, Greater Manchester.
The company aims to build two homes a week, and hopes to scale production up to a thousand homes a year in three years.
Prisoners have been trained and are now working on a project to put up eight factory-built bungalows for a site in Pontefract, West Yorkshire, owned by Together Housing Group.
The project is due for completion in April, reports GCR sister magazine, Construction Manager.
Ten prisoners, all in the final year of their sentence, were recruited and trained to build components of panellised homes.
"The operation at Hindley has been a really big success and we're now looking at doubling the space of the factory and also setting up factories at other prisons which we've had confirmed by the Ministry of Justice," said Mike Brogan, of Procure Plus.
Each prisoner is paid a salary for their work by Osco, which is held in trust until after their release.
Once released they are employed full-time by Osco and are paid £19,000 a year ($23,320).
Read more here.
Image: The bungalows in Pontefract, constructed using components made offsite by prisoners at Hindley (Procure Plus)